Skip to Content
Global eLearning Thought Leader Series
Global eLearning
2021 Thought Leader Series
Meet industry experts and thought leaders, from around the globe, who are shaping the future of Learning & Development content for a global audience by attending the ongoing 2021 Thought Leadership Series.  We bring you thoughtful conversations surrounding the dramatically changing world of elearning, Learning & Development, and the technologies that further enhance these initiatives.   Visit the YouTube Channel for the entire Thought Leader Series or for more details, contact Global eLearning.
The Global eLearning Thought Leader series will be hosted by Gary Schulties and Matt Patterson of Global eLearning.   The video series will be available to all subscribers of Global eLearning's YouTube channel and broadcast on a variety of social media platforms including Facebook, Linkedin & YouTube.  Be sure to subscribe to see every discussion.
Topics and thought leaders for the upcoming schedule include:
August 17 – Gilbert Segura, Chief Technology Officer at Global eLearning discussing technology, techniques and processes to mitigate localization costs for global projects.
Past speakers can be viewed using the links below:
July 20 – Volker Kunze, Team Lead Digital Solutions at Additive Minds Academy discusses eLearning trends for the decade of the 20s.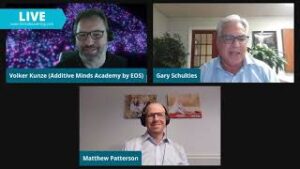 June 15 – David Kelly, The Learning Guild discusses Evolving Leadership for Global Companies and the skills that separate great from mediocre leaders.
On May 18 – Ray Walsh, a global communications leader discussed communication challenges and solutions for a global workforce/community.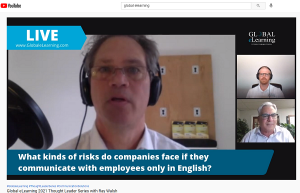 The 2021 Thought Leader series is a follow up to Global eLearning's "New Era of eLearning" Conference held in the fall of 2020.  This virtual conference hosted speakers from around the globe on a variety of topics that impact the Learning & Development industry, even as Covid-19 was rapidly changing the face of global eLearning.
Global eLearning has been recognized as a leader in the global eLearning industry, specifically advising corporations and organizations on best practices for translating and localizing content for a global audience.  As the global workforce becomes more integral to an organization's growth initiatives, the impact and efficacy of eLearning is more critical than ever.
As Gary Schulties notes, "During Covid, we all felt the need to disseminate information for training, protocols, and corporate policies at record speeds!  However, ensuring that content is culturally appropriate, conveys the proper message, and drives desired outcomes is also paramount.  As a trusted language services provider, specializing in the localization of Learning & Development content, our clients have come to rely on us for this critical task.  Today, we are utilizing technologies and best practices to stay ahead of those needs in an accurate, timely, and efficient manner."
Learn more about Global eLearning and the array of services offered.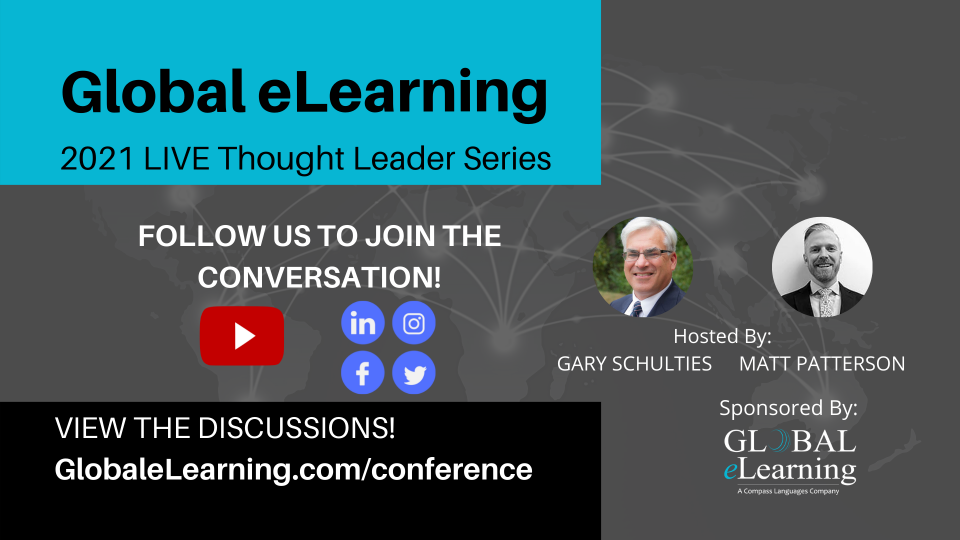 Who Should Attend:
Learning & Development Professionals
Chief Learning Officers
Instructional Designers & Technologists
Business Leaders of:

Organizations with Global Workforces
Companies with International Customers
Companies Seeking to Expand Globally
What You Can Expect:
Engaging Stories
News & Technology for Rapidly Growing eLearning Industries
Industry Experts Offering Advice & Perspective
Interactive Q&A Sessions
Stories That Will Shape Our Future