Skip to Content
Video Localization for a Global Audience
Are you planning on expanding to markets in other countries? While you already have plenty to think about as you grow, don't neglect translation and localization services. Modifying your video content for a new audience is crucial to your continued success. The team at Global eLearning can adapt your existing video to dozens of target languages and cultures. Whether you're designing a comprehensive training module or want to make your webinars accessible, we're here to help.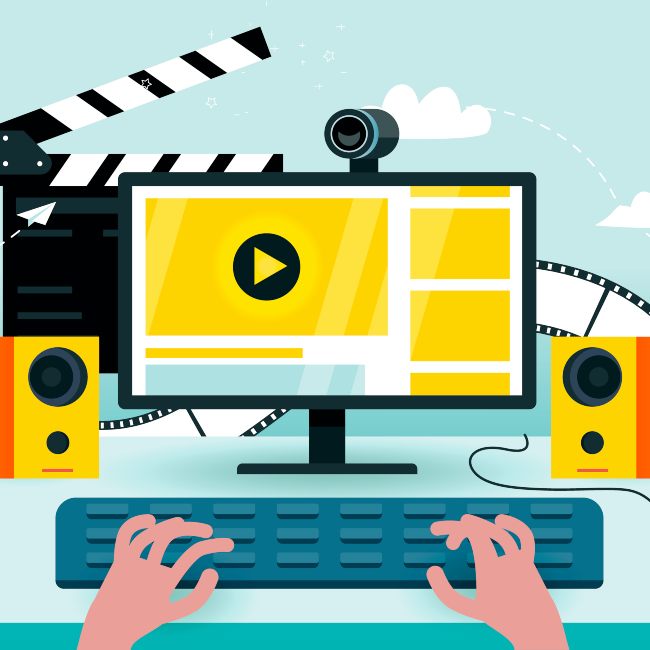 What Is Video Localization?
Localization, in general, is the process of adapting a product or marketing campaign for a different audience. While localization is often associated with translation, it is much more than just that. Localization for videos and other media modifies content for a particular location and may include translation, adapting graphics, and cultural changes. Localization services will also account for changes in date format and business contact information.
Why Is Localization Important?
Video localization is crucial to promoting success in foreign markets. If your American business is looking to gain a foothold in India, it only makes sense to adapt your current content for the local languages and customs. Your potential customers will appreciate your dedication and keep coming back for additional products and services. If you're planning on hiring new staff overseas, they'll greatly benefit from training material in their native language and modules that respect their culture. Not only does localization set you up for knowledgeable employees, but it also shows you care about accessibility for your customers.
Ways to Adapt Your Content
When you decide to localize your video eLearning content, you have a variety of options. You can select just one of our services or opt for a combination. No matter which route you choose, our experienced team will provide you with optimal results. Consider the following ways we can adapt your existing content for a new audience:
Video Editing & Subtitling: Our subtitling services are second to none. With dozens of languages within our expertise, we can provide subtitles for nearly any region. Our team can overlay new audio recordings to an existing video, add on-screen text, and properly time these changes to match the current video.
Multimedia Engineering: Our team can take your video eLearning content and add special effects. We offer transcription services, insert on-screen text, add animations, and make changes in the background scenery.
Text-to-Speech & Voice-Over: Sometimes, subtitles aren't the best route for video localization. In those cases, we provide voice-over and text-to-speech services in the target language. Our team can add computer-generated voices to your training modules or hire voice actors to dub over existing audio.
Content We Work With
The term "video content" can apply to a range of media. Perhaps you have commercials that need to be modified, or maybe you're looking to build a top-quality eLearning module. Whatever the case for you, our team can accommodate. We work with a wide range of video content, including:
Training videos and eLearning content
Interviews
Product reviews and testimonials
Commercials and advertisements
Tutorials
Webinars and presentations
Live streams
Is Video Localization Necessary for My Business?
We recommend video localization for any business attempting to adapt its content to a foreign market. Localization services are even more crucial if your business utilizes lots of video content that currently only exists in one language. Modifying videos is also essential if you plan to train new employees with a different native language.
Avoid Problems with Localization
In most cases, video localization isn't straightforward. At Global eLearning, we offer much more than just basic translation, which often requires in-depth knowledge of the target culture. Many localization services fall into the trap of blind translation—or translating material without understanding the context of the source. Our team is careful to troubleshoot when syncing new audio with existing content and ensure voice-over material matches the scene. While it's easy to run into problems with video localization, our experts are trained to identify and rectify these problems.
Reach Out to Our Team for More Information
Whenever you need video localization services, look no further than Global eLearning. We offer eLearning localization solutions for rapidly globalizing businesses. We want to help you succeed as you grow your business to new countries and strengthen your bottom line. Take advantage of our array of localization and translation services beyond just video content. Contact us today for more information.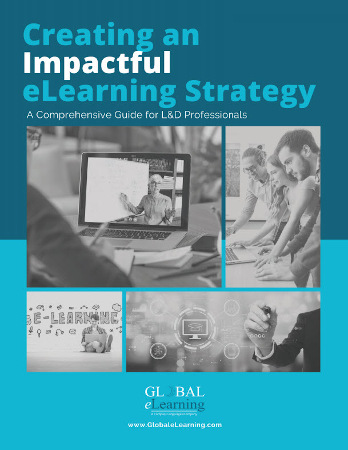 eLearning Localization
Learn how to create an effective eLearning localization strategy that will engage your target audience, increase comprehension, and provide Learning & Development content in their native language. This free ebook includes answers to questions like:
What is the ROI of Localization?
What's the difference between Localization, Translation & Globalization?
Answers to the 3 Biggest Challenges for Localization
How to Create Engagement in a Completely Different Culture
Understanding How Cultures Learn Differently
Get a Quote for Your eLearning Needs Today!
Get Started with Global eLearning Today