Skip to Content
Please fill out the form to learn more about how we can help. Our expert will contact you shortly!
How to Find Us
Address
147 Old Solomons Island Rd, #302
Annapolis, MD 21401
Phone
410-774-4275
Email
Info@globalelearning.com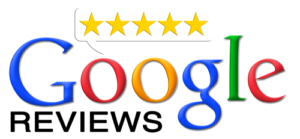 Review Us on Google!
eLearning Localization and More from Global eLearning
Global eLearning has everything you need and more to ensure your content is effectively localized for foreign markets. Expanding overseas is a crucial part of growing your business, but you cannot do it without accounting for linguistic and cultural differences. Whether you need eLearning localization, translation, or testing systems, we have you covered. We serve businesses and organizations across the world, and we'd be happy to help yours as well.
Optimize Your eLearning Content
We offer a plethora of localization services for businesses and organizations around the globe. One of our specialties is eLearning localization. If your business creates courses and learning materials for members of your community, you've probably thought about expanding into other markets. However, when you decide to expand, you'll likely need to make adjustments for culture, language, and more. Our team is here for you, and we'll ensure we make all the appropriate modifications to your learning materials so that your overseas audiences will enjoy and feel comfortable with them.
Take Advantage of Other Localization Services
eLearning isn't the only localization service we provide at Global eLearning. Beyond eLearning, we also offer website localization and software localization. Using these services, you can make your online presence and products more accessible for your customers who speak different languages. While English is widely spoken across the world, nothing shows your clients you care like adjusting for their language and culture.
Specializing in Translation with 200+ Linguists
Translation and transcreation are also among our specialties. Because translation is crucial to localization, we put much of our expertise to excellent, error-free translations. Our team consists of over 200 linguists with capabilities in over 35 languages. When you choose us, we'll complete your translation, as well as thorough proofreading, copyediting, and a final review. We can also provide machine translation, desktop publishing services, CMS/LMS integration, and much more.
Utilize Our Voice-Over Strategies
Video and audio recordings have become more and more important in business and education. Global eLearning is proud to offer voice-over strategies for our clients. We employ voice talent specializing in over 100 different languages. Our team has the tools to produce a studio-grade voice-over as well as field-grade voice recordings.
Make Your Content Accessible with Subtitles
Video editing and subtitling is an excellent way to make your content accessible to foreign audiences and those with auditory problems. Global eLearning can edit your videos to add voice dubs or input subtitles in a variety of languages. We'll also sync up your video with new audio in the target language.
Taking Care of All Multimedia Engineering
Our team is well-equipped to handle all of your multimedia engineering needs. We'll ensure all transcriptions, translations, and voice talent are up to your high standards. Your customers expect the best from you, so we aim to provide outstanding services for any language or culture.
Learn About Our Authoring Tools
We provide more than just run-of-the-mill authoring tools at Global eLearning. We can incorporate textual and audio components of translation for all your needs. Some of our capabilities include LMS integration, text-to-speech delivery, and formatting for right-to-left languages.
Complete Your Course with Top-Notch Testing
Global eLearning boasts comprehensive testing and certification systems. We guarantee plenty of bandwidth and numerous options when it comes to test authoring. You can write whatever kind of questions you'd like and receive thorough reports once tests have been completed.