Skip to Content
Premier Localization Services in Seattle, WA and across the Globe
Since our establishment in 2001, Global eLearning has provided superior language and localization services to Seattle, WA and the surrounding areas. Our state-of-the-art services enhance both communication and learning. Over the last two decades, Global eLearning has completed more than 20,000 language service and elearning localization projects, which involved over 200 languages and dialects. As a top-tier localization company, we provide excellence in language services. When we partner with premier global organizations, we can help them achieve their desired learning outcomes across all cultures. We serve corporate learning and development needs, industry associations, educational institutions, and more. If your association or institution is struggling to ensure vast knowledge and in-depth competency among employees and constituents, Global eLearning can help.
What Are Localization Services?
Localization is a matter of tweaking and modifying anything including a product, website, or written content. It is important to note that localization and translation cannot be used interchangeably. Translation, which is the rewriting of a text in another language, is simply one localization component. Our premier localization services also include changing website graphics, measurement units, currency, date formats, addresses, phone numbers, and more. Whatever the standards of a particular area, we can expertly match them.
Why Use Localization Services?
The benefits of partnering with a localization company are numerous. When it comes to businesses and non-profit organizations, engagement is essential. To achievement the highest-level and highest-quality of engagement, ensuring your patrons feel comfortable with the content on your website is paramount. A premier localization company such as Global eLearning can modify content for use in other locations, whether across the nation or the world. We incorporate the various aspects of proper localization to ensure your overseas consumers can engage with your content. We account for both language differences and unique cultures. Learn more about how our expert team can help your Seattle, WA organization optimize your content for other markets.
Contact Global eLearning in Seattle, WA Today
At Global eLearning, we have a strong moral compass, a relentless mission to serve our valued clients' needs, and an unwavering foundation of core values. We thrive on innovation and strive to gain the favor of our clients by making their lives easier. Our global team of nearly 3,000 members spans scores of countries, cultural backgrounds, ethnicities, as well as technical and linguistic capabilities. Our team is talented and dedicated to planning, managing, and delivering thousands of localization projects each year. If you believe your Seattle, WA organization can benefit from our services, we'd love to hear from you. Reach out to Global eLearning today for more information. One of our friendly and knowledgeable staff members will be happy to assist you.
How to Find Us
Address
147 Old Solomons Island Rd, #302
Annapolis, MD 21401
Phone
410-774-4275
Email
Info@globalelearning.com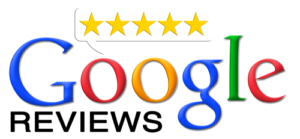 Review Us on Google!