Skip to Content
Best Practices for a Scaleable Localization Strategy
Learn the best practices to get your localization projects delivered accurately, on-time, and created in a way that provides the highest level of engagement for your target audience.
What makes something scaleable? According to Wikipedia [1], "scalability is the capability of a system, network, or process to handle a growing amount of work, or its potential to be enlarged to accommodate that growth. Scalability, as a property of systems, is generally difficult to define and in any particular case it is necessary to define the specific requirements for scalability on those dimensions that are deemed important."
So, in our opinion, especially when it comes to localization, nothing can be scaled until the base process of localization is consistently churning out reliable output within a predictable time. Upon this foundation of consistency, most stakeholders can then do the math of scaling the identical process with additional trained resources to generate 2x, 3x, or 10x the volume of output. That brings us to an important question.
What Is The Biggest Problem Companies Face When It Comes To Localization?
A survey was conducted recently asking CLOs, Instructional Designers and eLearning content developers what their greatest pain or frustration was with their language service provider. The overwhelming response was the issue of re-work. In fact, 67% of respondents listed this as a significant problem. So, although many language service providers guarantee on-time delivery, the expectations and final deliverables are often a far cry from on-time.
When you require a project to be delivered "on-time", what is your expectation? Some vendors believe that a project is delivered on time when the project is delivered to the client by the pre-determined deadline even if it requires several rounds of edits and re-work. The majority of stakeholders apparently do not agree. Sending a "draft" copy with the intent of having the project sponsor perform the review to find all errors is clearly a sign of inexperience.
We believe that it's important to define what on-time means to you and your language company. We believe that if the deadline is met with a deliverable that is of acceptable quality to the client and requires no further work by the vendor, then officially it is on time; otherwise, the project is late by the number of days it takes to submit a re-worked version that again must be deemed acceptable in quality.
A Scalable Localization Strategy Must Include Localization Service Providers Who Are Absolutely Dependable With Quality And Can Meet Required Deadlines
To identify the best practices of a scalable localization strategy, we want to first reverse engineer the situation of why so many language companies, and consequently the localization sponsors, struggle to deliver localized versions on-time.
1. Language Company (Vendor) Is Not Experienced With Learning & Development (L&D) Tools, Content, Or The Unique Quality Assurance Parameters Of L&D Platforms
Localizing eLearning content can be complicated, perhaps too complicated, for many companies. They have not developed the processes or the efficiencies to pull together the components of transcription, translation, voiceover, OST installation, animation, video adaptations, engineering, and testing. Often they may be very good at one or two components but then struggle with integrating all the new localized elements back into the authoring tool or custom platform. It is the technology applications that doom many companies in meeting their deadlines.
Best Practice #1
Contract with an experienced language service company who has ample experience with Learning and Development content, authoring tools, video adaptation skills, voiceover techniques, and a commitment to perform extensive QA as part of its localization process. Build a relationship with one or more of these companies such that they can help you stay current with technologies such as NMT, TTS, ASR, and other software tools.
2. Common Errors Found On First Delivery Of Localized eLearning Module
Going back to our definition of "on time", the deadline has been missed if the customer rejects a vendor's first delivery because of numerous errors. In our research, we found that clients reject localized eLearning modules for a variety of reasons:
Customer's Internal Reviewer
Does not like aspects of the translation or script or both. If the reviewer was not engaged in the localization process before delivery, this could be an expensive fix both in cost and schedule.
Language Expansion Not Managed
Translation from one language to another usually involves the expansion of text (more characters) and expansion of the script for voiceovers. The expansion causes problems with slide layout design and synchronization of voice recordings with slide content. If not managed well, the presentation looks/sounds sloppy and disjointed.
Voiceover Errors
Mispronounced words/phrases or issues with the artist's voice pace or tone in reading the script.
Missing Translations
Embedded text within graphical objects or other types of on-screen text are sometimes not captured by the vendor and then left in the source language.
New Language Version Fails To Integrate Interaction Properties Of The Original Source Module, Or, Fails To Function Properly Within The LMS
Again, if the vendor fell behind in their schedule, testing was insufficient or non-existent.
Best Practice #2
Maintain a single internal reviewer per language and have this reviewer take ownership of the translations, Translation Memories, style guide, and glossary created and maintained by the language service company.
Best Practice #3
In conjunction with your internal reviewer and language service company, establish the quality standards for localization deliveries: text accuracy, layouts, voice recordings, synchronization/timing, video OST, and authoring tool functionality. Define unacceptable errors, and have the vendor self-evaluate and validate overall quality before each delivery.
3. Customer Self-Inflicted Wounds
Yes, customers themselves are often responsible for delays in their language company's ability to meet a deadline. The truth is that content localization is usually one of the last action items in a service/product launch. In the client's project schedule, content creation schedule slips have consumed most/all programmed "slack" by the time localization is scheduled. With the launch window rapidly approaching, the client sends the source content to its vendor to begin the new language versions but without a finalized source. As the language company moves from translation to recording to engineering within three or five or ten different languages, all of a sudden they receive an email from the client that there are additional changes or modifications that need to be made. In the client's eyes, these changes may be minor, but the impact on the localization process can be major.
In these cases, the cost and schedule impacts become exponentially more significant, especially if the localization process is in the latter stages. Bottom line? Send final source content to the language services company and give them the opportunity to deliver on time. Changing content, after the final source content has been provided, will have a direct and sometimes significant impact on the costs and scheduling. Consequently, in this case, the language company cannot be held accountable for delayed projects.
Best Practice #4
Don't start localizing until the source content is 100% ready and no longer being edited.
A scalable eLearning localization strategy expands seamlessly with volume when the localization process delivers products on-time, with acceptable quality, in a repeatable and reliable manner. At the same time, a successful localization strategy also achieves two long-term goals: (1) a reduction of localization costs, and (2) improvement in turnaround times. The next set of best practices concentrate on these aspects of the strategy.
Instructional Design/Content Creation
Several years ago, we were working with a client on expanding the service of real-time news alerts into a multi-lingual service as well. The process was already working in Japanese as 12-17 alerts a day were being translated through a custom, continuous translation process with a global network of linguists providing 24/7 coverage. However, to expand the service into other target countries, the customer needed the costs of localization to be lower in order to hit sellable price points. One of the key elements of the cost reduction analysis was the contribution of Translation Memory (TM) to each translation. Over time, it is expected that the phrases used in previously translated content would be repeated in new content to which previous translation work could be applied. Whether a perfect match or a "fuzzy" match, the cost of translating the phrase again is a fraction of the normal cost.
Unfortunately, our analysis revealed that content creators within the company took pride in their creative writing skills and were purposely trying to express similar statements in a variety of ways. The contribution of the TM reflected this strategy, much lower than all of us had hoped after six months of translation work. The directive was established to reverse this practice and begin looking at standardized (repeatable) ways to write content. By the way, this will not stifle a company's ability to distinguish itself, having its own voice in the marketplace. What it means is to standardize that vocal style and become consistent in the expression of that style.
There are many recommendations we can offer to companies regarding content creation disciplines that will have the impact of lowering localization costs. The more languages that are targeted in the company's localization strategy, the more important and necessary it will be to implement content design discipline.
The More Target Languages Involved In A Company's Localization Strategy, The Greater The Necessity To Implement Discipline In The Source Content Creation Phase
The software engineering term, "extensibility" is as appropriate for our Learning and Development industry as it is to the engineering world. It conveys the meaning that in all aspects of developing an authoring tool module, think about every piece of content as being editable and easily substituted. In other words, maximize content flexibility and the capability to expand. For localization purposes, content such as Graphic Designs should have editable text embedded so it can be easily manipulated. Here are some specific items to check:
Text/Script Creation
Standardize expressions in the source language and repeat as much as possible from one piece of content to another.
Graphic Designs/Images
All embedded text must be editable within source graphics.
Video/Film #1
Subtitles should be overlaid and not burned.
Video/Film #2
Video background scenes should not rapidly change; new language audio and/or subtitles will be longer in length/time.
Plenty Of White Space
Tables of information especially will expand in any new language; leave white space around in source to absorb the expansion in new language version.
Length Of Presentation
Because of text and script expansion during the translation process, the overall module can be 10-25% longer in length (and time).
The Complexity Of Slides
Although animation, interactions, and layered images should enhance the engagement experience of the learner, these complexities also add cost to the synchronization effort. If possible to simplify the presentation, this will produce savings in all multi-lingual versions.
Authoring Tools
The ability of an authoring tool to manage certain multi-lingual versions like Arabic (right-to-left orientation), Thai (double diacritics), and the specific fonts of character-based languages. Some authoring tools (e.g., Articulate Rise) are difficult to work on integrating new language-content within.
Best Practice #5
A solid localization strategy constantly thinks of ways to reduce the costs and schedules involved in the localization process. Keep a checklist of how the source content can be designed to minimize the cost and time of localization preparation.
The Learning & Development professional is facing a growing demand for global adaptations of corporate training content. Download our free eBook Creating An Impactful eLearning Localization Strategy: A Complete Guide For L&D Professionals to discover how a great eLearning localization strategy can help you turn your employees into rising stars and unlock their true potential. It also features tips to go global by launching an engaging program for your multicultural workforce.
References:
[1] Scalability
This entire article was also published on the eLearning industry platform:
https://elearningindustry.com/scalable-localization-strategy-best-practices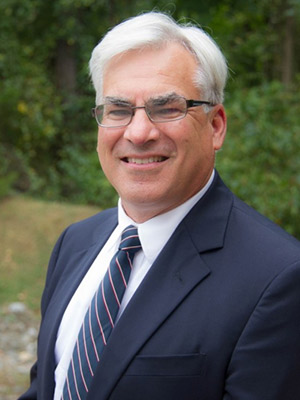 Gary Schulties