Skip to Content
Communication Drives Customer Service in Localization
Technology has produced tremendous improvements in how broadly and quickly we communicate. This is especially true when it comes to marketing our products and services, who we are and what we do.  But, does old-fashion communication still matter when it comes to customer service?  Based on our experience with customer service in localization, I would have to say, "Absolutely, yes!"  Here's a recent example of our first-hand experience with this observation.
Our company, Global eLearning, provides localization services, which utilizes considerable technology when more complex multi-media content needs to be efficiently produced in multiple languages for a global audience.  We regularly evaluate our successes and failures, specifically in customer service, to gather a list of lessons learned.  These lessons can then be converted into principles that seem eerily similar to those we learned in the 1980s. The successful techniques of customer service in 2020 are a reflection of timeless principles established long ago. As an example, here is a true story from a 2019 meeting with one of our clients:
In a large conference room, a Production Director and Executive Manager sat down for a meeting with their largest client consisting of a team of (12) project managers and directors. All of the clients were involved in some way with the 9-10 projects being delivered each week to the company – in this case translation projects. This was a semi-annual meeting to discuss how the vendor was performing, and ultimately, to accept some form of criticism of any weaknesses noticed by the client. In this situation, the client/vendor relationship seemed pretty solid – especially the reliability with on-time deliveries. Still, these types of meetings typically reveal complaints not heard before … the reason for some pre-meeting nervousness on the two representatives.
Then came a remarkable statement. The client's Program Director started the meeting with the following statement:
"Thank you for coming to our office. Before introducing everyone, so that you can connect faces to the names you see in emails, we want to make sure you know one thing – no one compares to your company in service. No one. In this room are experienced managers who have worked with many of the largest translation companies for an extended number of years. None of those companies compare to the service we receive from you. I just want to be perfectly clear about this fact before we start."
Wow, whatever touchdown dance you are fond of must have been in the minds of these two vendor reps!  All roots of insecurity are instantly removed and in its place a sense of confidence and pride.
Like you, I hear stories like this and want to understand how I can solicit this same response from my clients?  Our query took us in two directions – (1) asking our clients and (2) asking our internal Project Managers who happen to manage hundreds of vendors every year. In essence, define the differentiators between those vendors seen as below average and/or mediocre and those acknowledged as "very good".
Remarkably, the list resembles something from decades past. In the era of vast technology and communication efficiencies, some "ancient" truths still hold. Customers seem to hold some old-fashioned beliefs in how they want their vendors to perform:
"As soon as you know that a deadline is at risk, tell me". In other words, do not message the client at the moment of a deadline that there will be a delay in project delivery because of unforeseen issues. As soon as you realize that the true probability of an on-time delivery has slipped below 80%, the client wants to have a heads-up – the sooner the better.
"Don't guess, check with me". Although clients reserve the right to not respond, they expect their vendors to communicate any questions they may have pertaining to the execution of the project. If an instruction given during the quote or on-boarding phase is now unclear, ask the client. If the source content has contradictions within it, do not assume a position … just ask.
"Keep me posted on project progress". Silence is not golden when multi-week projects are in a vendor's hands. Brief updates on project status are always appreciated. If the Project Manager goes on vacation, clients prefer that you inform them of who is temporarily managing the project. And, it is greatly appreciated to include some reference to, or simply confirm, the agreed deadline.
4. "If you see a better way to accomplish our goals, then I want to hear your idea". Clients expect their vendors to inform them of processes, technologies, and/or resources that will expedite their schedules or save them money. In a 2017 survey of customers receiving language services (our industry), the #1 expectation of customers regarding their vendors: keep us informed of process improvements and cost reduction practices being utilized in the industry.
Our company has increased its budget on technology solutions every year for as long as I can remember.  That is an accepted part of our business.  But, it is an incredible oversight for us to believe that technology alone will win the next project. The successes above are all about simple discipline and honest communication – ingredients that may be getting lost in today's business world.  We believe that old-fashion communication principles are a difference-maker in the service we provide to our clients, especially when interwoven with innovation and technology.  This is how we believe customer service in localization sets Global eLearning apart from all the rest.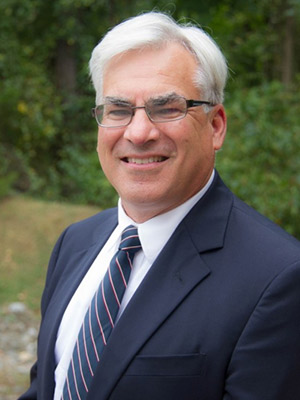 Gary Schulties is the President of Global eLearning. Learn more about Gary!