Skip to Content
Global eLearning Launches Authentic Localization™ Platform
Authentic Localization Platform
The concept of Authentic Localization provides Learning & Development professionals with a variety of tools and a proven process to localize knowledge for the needs of a growing global multicultural workforce.
Localization refers to the process of adapting content to a specific locale, region, or marketplace so that it has the look and feel of being created there for that specific audience. While translation is one of the obvious elements required, the process typically also includes:
The adaptation of images and graphics used in multi-media applications to the target market/audience.
Voice-over or dubbing of video/film content into the local language.
Modifying script for desired emotional responses – humor, passion, sadness, etc.
Converting text to local currencies, units of measure, phone numbers, dates, etc.
Adjusting overall design, layout, and display of content to meet local attractiveness standards and expectations.
Incorporating any local regulations, requirements, or local traditions into the content.
Assuring that no written or visual content is offensive to the target audience.
Global eLearning has refined the systems and processes necessary to provide its clients with Authentic Localization™. This platform ensures an appropriate localized product, highly accurate in messaging and customized around customer requirements, budgets, and timelines. Global eLearning understands that L&D staff is pressured to deliver fast. Global eLearning's infrastructure is built around localization projects that can be completed within 2-3 weeks.
The drive to provide the marketplace with an alternative approach to localization is rooted in the desire to experience better outcomes in localized products. Global eLearning exists for the purpose of helping our clients achieve their expected outcomes in all globalization efforts.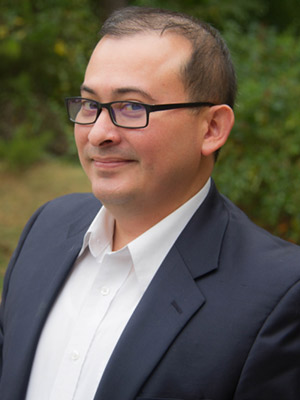 Gilbert Segura