Skip to Content
Pros & Cons of Classroom and Instructor-led Training
In the history of mankind, we have never been more connected. The Learning & Development space is no exception. Students have access to millions of videos, podcasts, and webinars at any given moment. So, why are so many corporations still using an outdated way to train employees? In this article, we will discuss the shortcomings of the classroom or instructor-led training (ILT) and the 5 reasons that eLearning is a clearly better choice.
Cost
Instructor-led training is expensive, period. The time and effort that goes into developing the initial content, hiring instructors, facility rental, production of materials, travel costs, meals, etc. are all big expenses. In some foreign countries, a translator may also be needed based on the diversity of culture and language in the target locations. Employees lose valuable, productive time at work, to travel to these sessions as well.
Related Resources
1) The 7 most common localization challenges >>
2) Driving Student Engagement >>
3) What is Authentic Localization >>
4) Innovating eLearning Localization >>
2. eLearning is less expensive to create, update, and deliver. The message is consistent, and content can be localized for delivery to other cultures and languages.
Pace & Convenience
3. Instructor-led training is delivered so that the instructor can deliver the content in a defined timeframe, in a specific location, at a specific time. The student has absolutely no control over these factors and often feel overwhelmed with the amount of information to be consumed. Retention rates suffer. This model is geared towards the instructor, not the student.
4. eLearning is developed with the student in mind. Often, the student can learn at their own pace by choosing the time, the place, and the amount of time to devote to each module of learning. Modules are broken down into bite-sized pieces that are easily consumed and retention is enhanced 25-60% over instructor-led training. That provides organizations a much better return on investment (ROI) for every dollar spent on training.
Shelf Life
5. Instructor-led training materials are often produced well in advance of any proposed workshops or classroom presentations. If there is a major change in content, staff will need to update the content, reproduce it (printing, binding, etc.), and potentially re-ship it to the location(s).
6. eLearning materials can be updated easily and pushed out to the target audience instantaneously. Any major changes in content are globally updated in a matter of seconds.
Localization
7. Instructor-led training materials (PowerPoint, handouts, quizzes, etc.) may take days, weeks, or longer to translate and localize for a global audience.
8. eLearning can be localized quickly and efficiently and often much more effectively since eLearning utilizes a variety of multi-media to help increase consumption and retention rates.
As technology continues to enhance our lives and create more efficiencies, eLearning will continue to expand across the globe. Growth rates show that India, China, and Malaysia will bet the top 3 expansion countries. So, if you need help converting your instructor-led training to a more productive eLearning environment, contact the experts at Global eLearning today for a free consultation.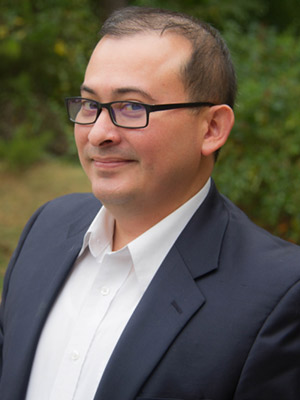 Gilbert Segura