Skip to Content
The Talent Development Exhibit that Gives Back (Part 1)
The sales team from Global eLearning just returned from The Association for Talent Development's (ATD) 2018 International Conference this week amid the anticipation that former President Barack Obama's presence would generate a windfall of prospective clients. Indeed, Mr. Obama's May 7 keynote address in San Diego upped the crowd from 6,000 to over 12,000 for the conference's opening day. However, our team discovered that a significant increase in people wanting to hear a retired U.S. President speak on learning and development does not necessarily translate into a corresponding increase in Corporate Learning Officers coming by the exhibits in the EXPO Hall. After all, it is the substance of everything presented at ATD that draws the L&D decision-makers.
Within the Global eLearning booth, the sales team wanted to use the event as a means to gather information on the topic of "Localization" in the learning and development space. More precisely, the question was posed – what is your #1 localization pain point? With every response, we were promising a donation to either of two charities – one domestic (Puerto Rico) and one international (Translators Without Borders).
Now, the concept of converting learning content into the native languages of global employees is not new. Even companies that deal strictly within the borders of the USA understand that 55 million people living in this country speak Spanish as their native tongue. If not already performed, then the consideration of localizing training content into at least Spanish must have been something explored in this demography. We discovered that this hypothesis was not true for about 1/3 of our booth visitors.
Whereas we wanted to give a financial donation to specific charities through the exercise – and we are now committed to a $860 donation thanks to our gracious visitors – our first gift was one of knowledge. "Localization" is not a Google translation of the text. It is a carefully thought-out translation prepared by professional linguists who have subject matter expertise and many years of experience in the exact target dialect that happens to be their native tongue. Sometimes localization involves transcreation of a thought. Sometimes it means the substitution of one graphic piece for a completely different piece. Many times it must go deeper into a culture than just language so that nuances can be appropriately captured.
The light went "on" for many of our visitors. Over 90% of employees prefer learning content in their native language. Data indicates that there is a 70% increase in comprehension and compliance when localization is provided to these same employees. Equipped with this knowledge, our booth visitors were ready to engage the original scope of our charity event – in localization projects or research into these type of projects, what is the primary pain or obstacle you experience? Is it cost? Is it turnaround time? Is it just too complex? Is it the lack of predictable outcomes or ROI of the project?
In my next blog, I will share the results of our survey that were provided by the visitors at ATD's conference. As a teaser, the #1 response was none of the questions raised above. Stay tuned for Part 2 of the Exhibit that Gives Back!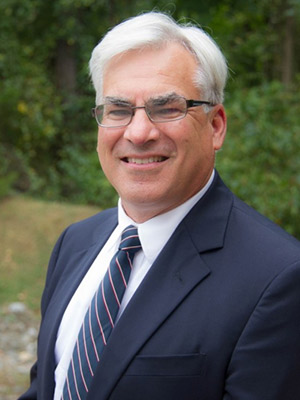 Gary Schulties