Skip to Content
Localization Pitfalls: Avoiding Delays in Completion Part One
When it's time to localize content for your organization, there is a multitude of factors that can impact the success or failure of the localization process. In Part 1 of our series, "Localization Pitfalls," we evaluate the factors that contribute to delays in completion and what you can do to avoid them.
If you're an executive responsible for human resources, operations, or sales, you probably have had a need to localize content. Whether you have satellite offices, employees, business partners, or manufacturing facilities in other countries, there is a growing need for fast, accurate, budget-minded localization.
One of the biggest pain points with any localization project is that they are often time-sensitive. The content may be critical for ongoing operations or safety issues. Your organization may be ready to launch a new product or service but needs the messaging tweaked for specific cultures, languages, or markets. Compliance and regulatory requirements may also be demanding fast turnaround. Far too often, the content is handed off to a translation company who either does not provide Authentic Localization℠ or perhaps does not have the processes and resources to complete the project in a timely manner.
Related Resources
1) The 7 most common localization challenges >>
2) Driving Student Engagement >>
3) What is Authentic Localization >>
4) Innovating eLearning Localization >>
Engage SMEs Early
At Global eLearning, we have helped clients out of situations like these. And, one of the biggest factors to success is having in-country Subject Matter Experts (SMEs) available and ready to assist. We engage our in-country reviewers early on in the process, rather than as proofers at the end. In this way, we save time and money by ensuring our client's material is localized first and translated second. Our SMEs will often point out cultural differences in idioms, humor, images, colors and other factors that affect the content's message and desired outcomes.
Depth of Network
Another way to avoid delays in completion for localization is by working with an organization that has a depth and network of linguists and resources to overcome obstacles. In addition, an organization that understands the complex world of localization and has a process to streamline and assures quality is also vital to on-time delivery.
Cutting Costs in the Wrong Places
While many eLearning localization projects tend to be budget-focused, it's important to enlist the aid of trained eLearning professionals, like Global eLearning to navigate the right course. We have been called upon to 'fix' countless projects where the client was trying to save money, only to end up spending more money, because the content was not localized properly. We pride ourselves on providing clients with alternative solutions to help keep costs within budget and the project 'right the first time.'
If you want to avoid delays with your next eLearning localization project, contact the experts at Global eLearning today for a free consultation.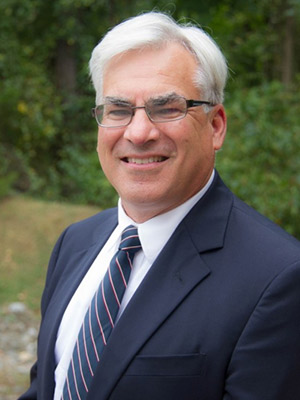 Gary Schulties